We're putting a spotlight on the Wacoal Embrace Lace collection. From the moulded bras to the briefs and the gorgeous chemises, the Embrace Lace range of lingerie has something for everyone.
We love how versatile this range is. Not only is glamour and style at the heart of the collection, each piece is incredibly practical too. Its signature look is the embroidered lace which adorns every piece of underwear, all in stunning contrasting colours.
The Embrace Lace collection comes in easy-to-wear nude and black colourways, as well as a whole range of stunning fashion colours. The stunning contrasting colours is why we continue to go back to it year after year, and why it's a firm customer favourite.
After fitting this collection on women of all shapes and sizes, here's a few pointers when deciding on your size. The back comes up fairly firm. If you're closer to the back size above, try opting for the band size up to ensure optimum comfort. The briefs come up very true to size, so go with your usual jean size for the best fit.
Here's a look into different products in the Embrace Lace Range:
One of our favourites to fit women in, in the bra shop, the contour bra boasts smooth cups that make it ideal for wearing under your t-shirts, without any seams. While the full coverage provides impressive support for those with a fuller bust.
We love the side support that this underwire bra gives. It brings your bust forward, creating a slim line silhouette so it's great for fuller, rounder busts. The all-over lace detailing makes it stand out from the crowd too – great for feeling ultra-feminine in an everyday bra.
Wacoal Embrace Lace Chemise
We're smitten with Wacoal's range of chemises. They're intricately designed with floral detailing, while the scalloped edges flatter your silhouette. They're pretty, practical and should be a staple of any women's wardrobe. Our favourite way to wear it? With a pair of jeans and tailored blouse for an evening on the town!
Our favourite, ultra-flattering briefs that every woman should own. The shorty style has been designed to suit every figure, from curvaceous hips to more athletic figures. We love how the low leg provide that extra bit of coverage and makes us feel endlessly confident.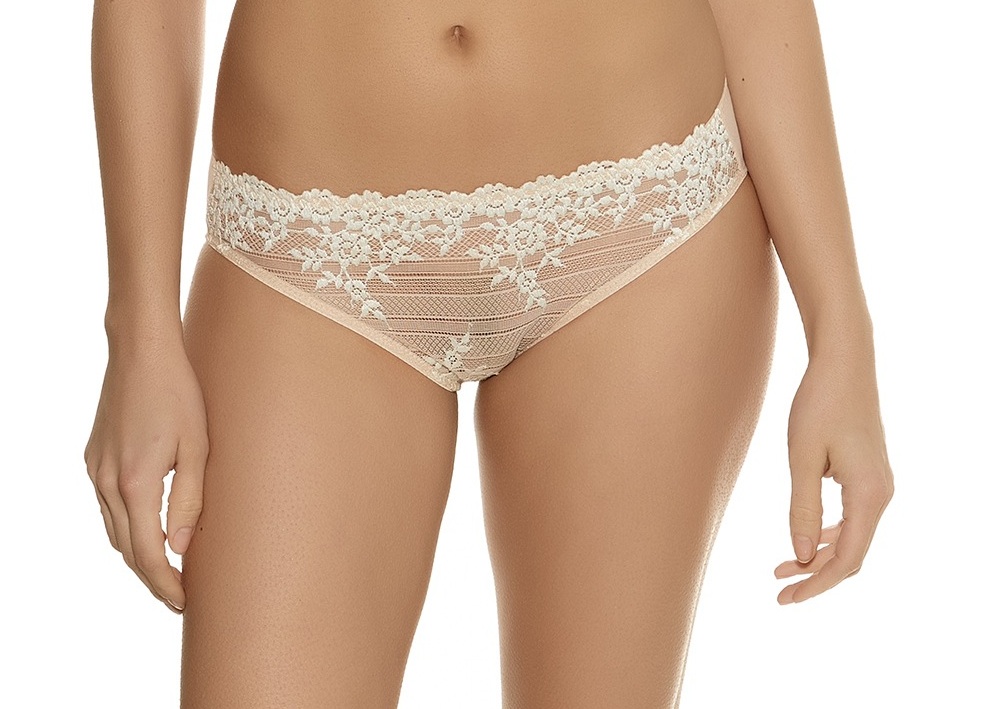 We love the easy-to-wear style of the briefs. They're delicately designed with the lace detailing across the front and all-over sheer fabric at the rear. Best of all, we think they provide the perfect amount of coverage!
Our Wacoal range is a mainstay of Victoria's Little Bra Shop, and you can read more about them here. Have a browse online to discover your favourite colourway, but you can't find your size drop us an email here.